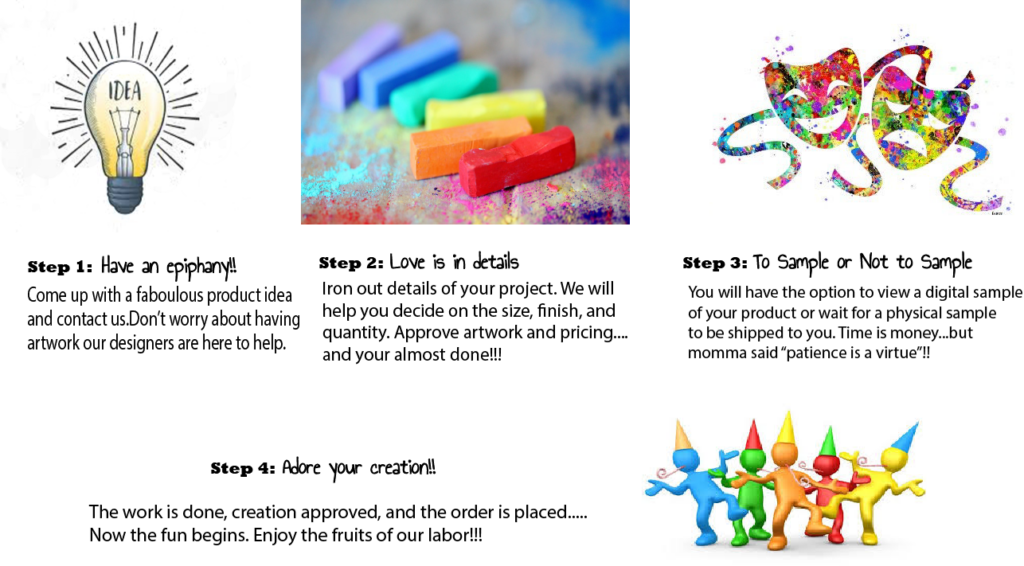 Pins are a great way to show off your business, a special event in your life, or just your personality. Buy them to give to clients, friends, or even advertise!! Add fun options like glitter, rhinestones, dangles, or dimension to make your pin stand out.
Flat Enamel Pins
Soft enamel pins are one dimensional with slighted raised lines and edges. These pins are highly polished with an array of plating options and can include simple or intricate designs, multiple colors, and sizes.
3-D Pins
Make your enamel pin pop with the addition of depth and dimension with our 3-D pins. For even more WOW, have our craftsman include handset rhinestones to give some "bling" to your design. You still get all the amazing options of plating, colors, size, and detail…with just a little more pizzazz.
Rhinestone Letter Pins
Have something to say? A favorite nickname? Motto you want to show off?? Rhinestone Letter Pins are perfect for making a statement….Brides, Birthdays, or even a family get together. These pins have bling for days (with even the choice of colored stones). Most of these pins are individual stones to form letters….however casting options are available as well.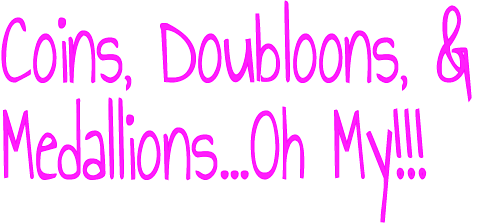 Coins
Whether it's commemorative or for a "challenge"…coins are always a fun way to show camaraderie. From collectors, military personnel, government officials, and social groups…our clients love designing their own coins. We can produce coins with simple or detailed design including multi color and various shapes or sizes. Choose from a diverse list of polished finishes to make your coin design come together.
Doubloons
Aluminum doubloons have been a staple in Mardi Gras parades across the south for ages…. and just parades in general. With the simplified look of a coin but the price point of aluminum, doubloons offer a great way to advertise your business or Krewe.
Medallions
From signifying an accomplishment like a graduation or acknowledging someone for their committed tenure, our clients gravitate toward our medallions. These items are keepsakes that people love to showoff. And just like coins you have the ability to choose multi-color, detailed or simple, a finish, size and even shape. Go traditional or think outside the box!! WE LOVE CREATIVITY.
****Please NOTE Custom orders usually take at least 6 weeks to fulfill order once the art work is approved. *****